Allthread Industries has supplied thousands of L Bolts to wind farms throughout Australia. These bolts, which are an integral part of connecting the Tower and Foundation pad, often exceed 3 metres in length.
We have recently expanded our ability to supply other components such as the hex head tower bolt sets, plates and rings to complete the total foundation cage assembly. As a result, Allthread Industries has supplied full anchor cage solutions for numerous wind farm projects in more recent times.
Every component produced by Allthread Industries is marked with a batch number giving full traceability through manufacturing.
All our products can be Independently tested and supplied with full documents and traceable.
An emerging concern amongst major stakeholders in large projects is quality and the resulting documentation. As stakeholders ask for a higher degree of local testing at Australian NATA facilities, it has exposed weaknesses in product supply and compliance. Allthread Industries excels in quality and strength, as all our Raw material is tested and certified. All our products can be tested in Australia by NATA-certified quality assurance screening organisations upon request and supplied with the full documents and traceable.
We bring our own expertise to the project while adopting an understanding and connection with the final product and its application.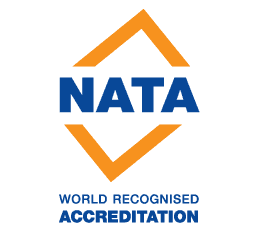 Allthread Industries has been supplying bolts to wind farms throughout Australia for years, and is a national leader in the production of anchor cages for wind turbines.
The company has supplied thousands of L Bolts, an integral part of a turbine connecting tower and foundation. Since 2017, we have been providing innovative anchor cage solutions, delivering pre-assembled cages that are better, safer, cheaper and more reliable than imported flat-pack cages.
Allthread Industries has extensive experience in large development projects across Australia and is confident in meeting the needs of any project, whatever the size. We pride ourselves on a longstanding reputation for quality products and services.